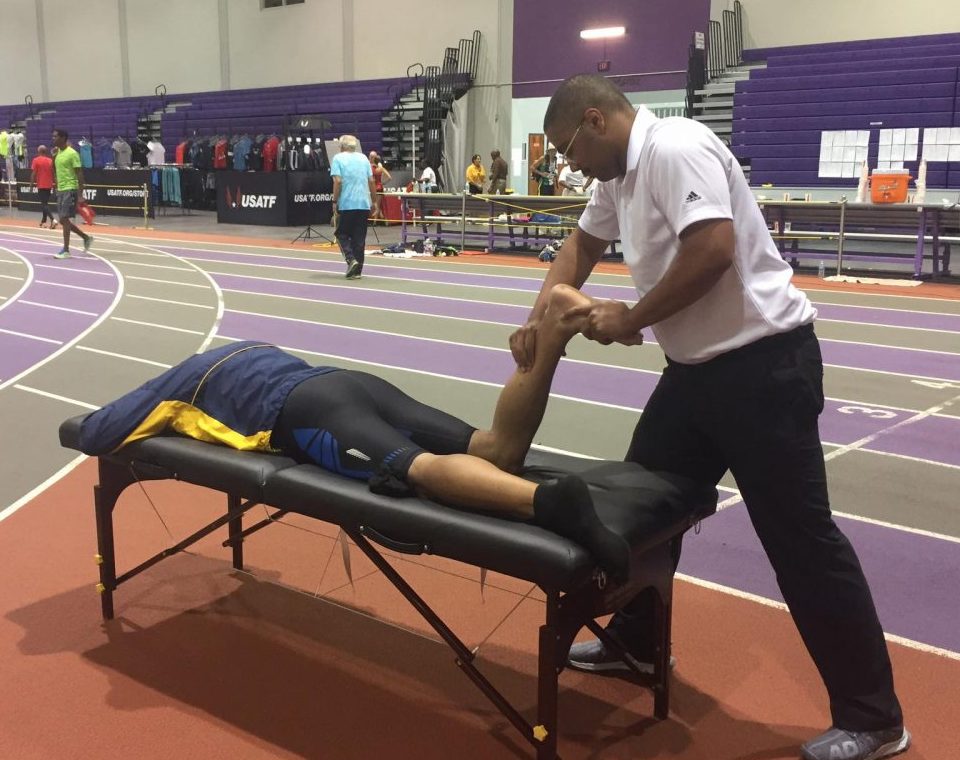 Simon-Daniel Jolicoeur-Forrester
Simon obtained his massage therapy diploma from Mount Royal University in 2016. Since then, he has gone on to receive a practitioner/assistant instructor Motion Specific Release certificate and has supported
This is what truly makes me happy
Athletic Events Portfolio
Calgary, AB – June 16-18, 2023 This year I was…
Toronto, ON – July 18-21, 2019 North, Central America and…
Baton Rouge, LA – July 13 – 16, 2017 Provided…
The massage your body needs
Testimonials
I came to Simon due to having pain in my piriformis muscle.  Through a combination of a massage techniques and stretching, Simon was able to alleviate and/or at least minimize my pain enough so that I could run my last 400m of the day.  Truly grateful for his expertise.
As the Medic/First Aid Provider, I have had the pleasure to work alongside Simon at our National Track & Field Meets for many years. He is extremely knowledgeable, personable, and professional. Working in close proximity I see and hear his approach to the people he is working on and the end result has always been, "thank you so much, I feel so much better". He also encourages proper hydration, proper fuel intake for runners; he is much more than a massage therapist, he is an asset to any sports event.
Simon

Thanks again for all you do. Thanks also for the great massages at the USCAA track meet this year in Colorado. When I came into the meet, I was in just my second week of recovery from a hamstring injury in practice. I was concerned that I might injure the hamstring again in competition. But your pressure point work really did the trick. I was able to compete in two events at about 80% with no pain and no re-injury. You're the best!!
Over the past few years I have benefited from receiving massages from Simon. These were mainly at track meets where Simon helped me compete to the best of my ability by addressing problem areas and I believe these treatments likely contributed to me remaining injury free. If you are looking for a deep tissue massage combined with some body manipulation, I can wholeheartedly recommend Simon.
Simon has been my Massage Therapist these last few years and as a master track and field athlete, it has been a blessing. His treatments have been a huge component of my recovery process and have help managing the onset of injuries and allowing my body to recover quicker and be ready for the next workouts and the upcoming competitions.
Simon offers high level of expertise and professionalism without comparison. Simon provides service to the clients with high professional standards and ethics.
Articles
Chest pain can be mysterious and deceiving. Regardless of the sensation, it will get your…
Articles
Have we ever found ourselves in a more exciting time for mental health awareness than…