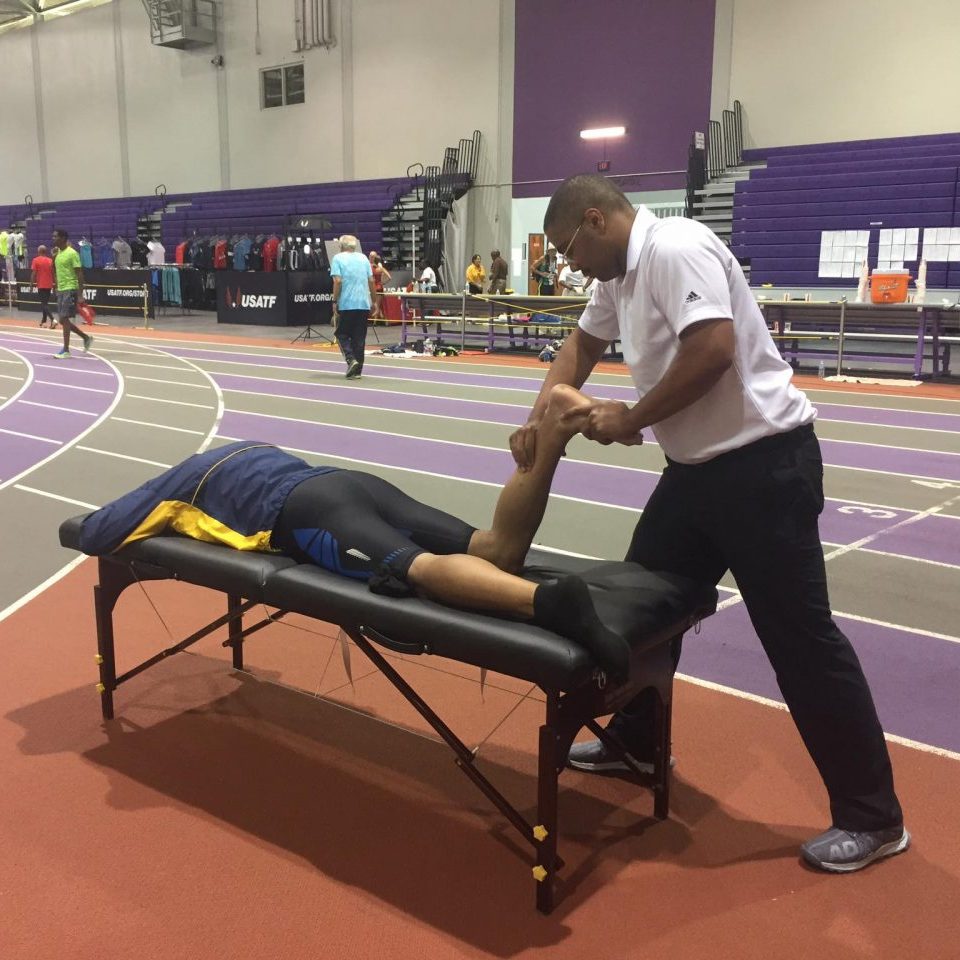 Simon obtained his massage therapy diploma from Mount Royal University in 2016. Since then, he has gone on to receive a practitioner/assistant instructor Motion Specific Release certificate and has supported master athletes at major events including the 2019 NCCWMA, USCAA Corporate Track and Field Nationals, and local track and field meets.
Around the age of 5 Simon developed a strong passion for sports but if you asked his mother, she would tell you he was born with it. Chronologically he competitively pursed triathlons, diving, track and field as a thrower, football, volleyball and rugby; collecting over 50 medals. He had to stop due to a complex knee injury. This allowed him to shift is interests and give his all to the profession of massage therapy.
For over half a decade Simon has been helping folks with his technique in clinical, spa and charity event settings. He describes his treatment style has a collaborative journey aimed towards betterment and improved function with every individual's specific needs prioritized systematically to optimize their health and performance.
Low back pain, frozen shoulder, depression/anxiety, chronic tendinopathy, athletic development, stress elimination, TMJD/migraine, acute injury management, pelvic floor and pregnancy are just a few of clinical interest for him.
In his spare time, he enjoys being a gym shark, playing chess, creative writing, video gaming, exploring the great outdoors and enjoying a rum while playing dominoes with his father.